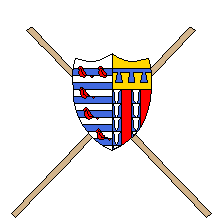 Official Poohsticks Rules
To be played on a bridge over running water near a source of sticks

Each player should select a stick from the surrounding area

No trees, no concrete blocks, no farmyard animals, no fellow members of the Society to be used as Pooh Sticks.

Players must use sticks of organic materials

Sticks must not be self propelled

No player shall be allowed to dismantel any part of the bridge, under any circumstances

The Captain of Poohsticks shall umpire any matches unless he/she/it is unavailable or other arrangement has been made

At the beginning of each round the umpire shall shout "1, 2 , 3, twich"

Players should drop their sticks, throwing shall not be permitted.

No player may drop his/her/its stick until the umpire has said "twich"

The first player whose stick emerges after passing under the bridge wins the round